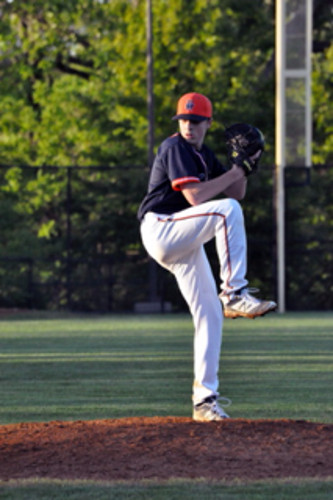 By Daniel Butler
LoCoSports Staff Writer
Ashburn (February 5, 2017) — Briar Woods High School junior Wilson Ayers has made a commitment to continue his baseball career at the US Naval Academy career beginning in the 2018-2019 school year.
"Going to the Naval Academy has been a dream of mine for a long time," Ayers said. "I went to a baseball camp when I was young and ever since then I knew I wanted to play baseball there."
The Falcons pitcher is overjoyed at his commitment. Ayers spent years working towards this goal and it's a huge relief that he's finally achieved it.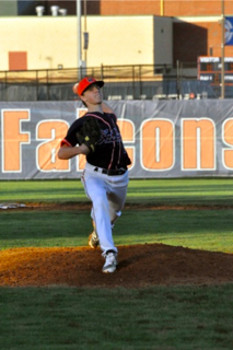 "It's very gratifying to know that all of my hard work has gotten me to where I want to be," said Ayers who knows that being a junior he has plenty of time left before going to college.
"I still have to work hard in the classroom, and compete on the field," Ayers said. "I still have to focus on what I have left to accomplish."
Ayers has been playing for the Falcons for two years and he's enjoyed every bit of it.
"I've been fortunate to have great coaches and teammates at Briar Woods," Ayers said. "I get to play with some very talented players, along with guys that I've grown up playing with."
In the 2016 season, Briar Woods had a 17-5 record overall, while going 6-2 in their conference. In the playoffs, Ayers and the Falcons managed to beat the No. 1 Stone Bridge Bulldogs in the VHSL Conference 14 tournament finals in a satisfying 5-2 win to become the Conference 14 champs.
Ayers is happy to continue his career on a winning team in two years as the Navy Midshipmen were Patriot League champions in 2016. He hopes to contribute to their success with his pitching.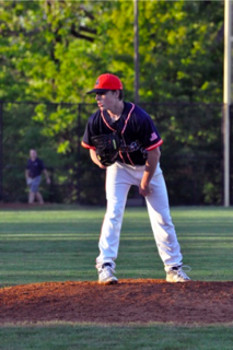 "I think I can bring a strong arm that can consistently throw strikes and be counted on to help the team succeed," said Ayers, who plays travel for Stars Showcase Baseball. "I also bring some versatility since I've pitched in many different roles all throughout travel and high school baseball."
Above all, Ayers is just happy to continue playing the sport he loves because he's been doing it for so long especially with those close to him.
"My family has always played a big role in my baseball career, they always made baseball fun for me and made it something that I can take seriously but enjoy at the same time," Ayers said. "I've had great coaches and teammates who have helped shape me into the player that I have become and have made it all worthwhile."