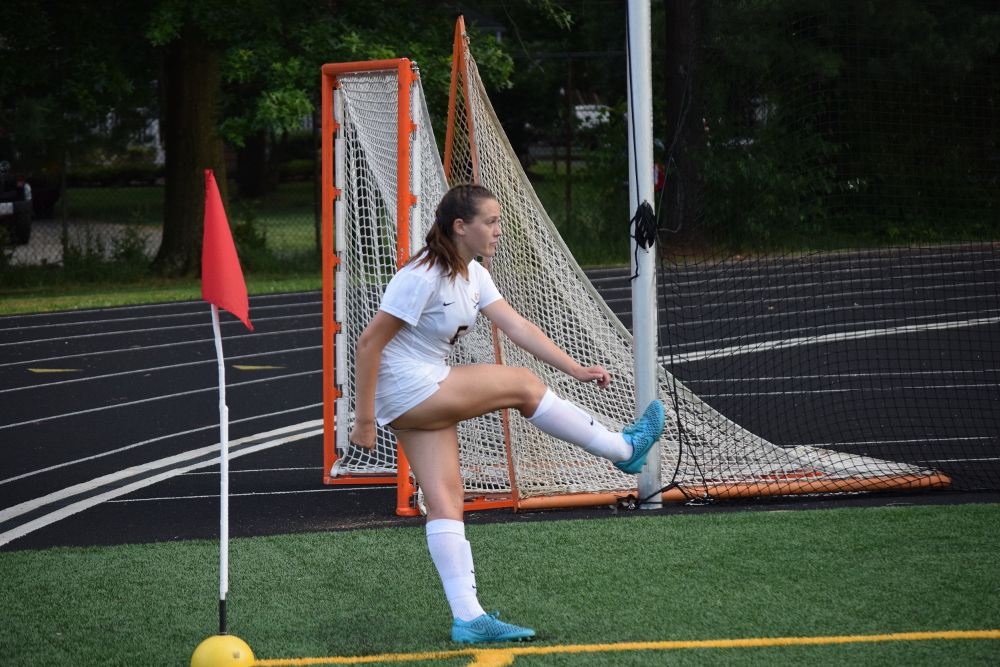 By Chloe Adam
LoCoSports Staff Writer
[twitter-follow screen_name='ChloeMAdam31′]
Leesburg (February 3, 2017) — Loudoun County High School junior Sabrina Gillis has made a commitment to continue her soccer career at Christopher Newport University starting in the 2018-2019 school year.
"It's a pretty amazing feeling," the 5-foot-6 Gillis said. "I've been working up to this for so long and finally being committed just makes all the work worth it. The last few years going through the recruiting process has been insanely stressful, so it's a huge weight off my shoulders knowing how the next few years are going to play out."

Gillis will join her sister Gabby and cousin Kayleigh at Christopher Newport University, a public liberal arts university located in Newport News, VA.
"I've visited CNU many times and just really fell in love with the campus, the environment of the school and the women's soccer team there," Gillis said. "I think it's a perfect fit for me and will help me create a successful future for myself."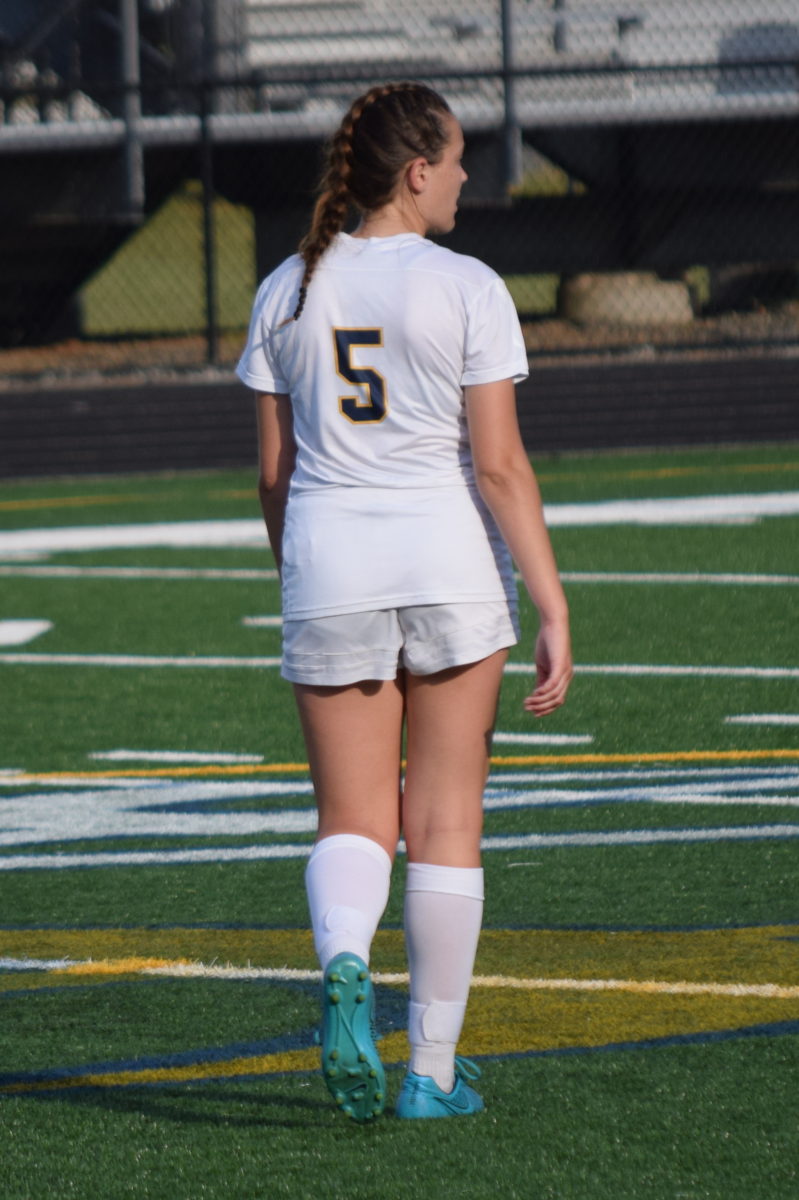 Getting to play soccer in college is a dream come true for Gillis-who noted that sports have always been a big part of her family's life.
"I play a lot for my parents," Gillis said. "They take so much pride in my athletics and love watching my games. I'm insanely lucky to have such supportive parents."
Her parents, Gillis said, help keep her motivated to work hard and push through all the mental and physical battles that come with being an athlete. Yet, she feels her sisters are her real inspiration.
"My oldest sister is a current sophomore playing on the CNU women's soccer team," the outside back said. "Her hard work, not only athletically but academically, is really inspirational to me. I'm quite literally following in her footsteps to play beside her at CNU for her senior year."
Gillis also acknowledges how Tori, her younger sister, has determination and has shown her what dedication is all about.
"When she's not at soccer or basketball practice, she's outside in our yard practicing constantly. I was never like that at her age, nor am I now, so it's pretty amazing that she's so dedicated to her sports and improving as much as she can." Gillis said.
In particular, Gillis credited her club coach, Coach May, as helping her through so much over the years tactically and emotionally.
"Coach May is a huge part of who I am and why I play," Gillis said. "He's been beside me through a lot I've been through emotionally, and I'll always be so so thankful to him for that. I'm really blessed to have a coach who cares so much about his players, a lot of people don't get that."
Gillis — who also plays on the Loudoun 99GRed team — played every position on the soccer field over the last decade. Currently she is an outside back but also plays center back and sometimes even holding mid. The junior Raider already has a long list of athletic accolades that include playing soccer internationally in Belgium and Holland when she was just 14.
"My favorite part about soccer-besides scoring-is just the atmosphere of being on a team," Gillis said. "No matter how different you may be from your teammates, you all have one thing in common, the love for the game."
Gillis praises her teammates as being a part of her strong support system.
"My teammates also really motivate me by surrounding me with positive energy and constructive criticism to help me work and want to get better."
Despite having another year before she joins her sister and the rest of the Division III Captains on the field at CNU, Gillis remains focused for her upcoming high school season.
"I'm so proud of the high school team's accomplishments," Gillis said. "Winning states two years in a row for the first time in Loudoun County High School women's soccer history was a huge accomplishment that I'm really proud to have been a part of. My goal for high school this upcoming year is to work our way up through conference, regionals and go back to states and hopefully win again," the junior said. "I also really want to try and make this year more fun and take away some of the stress we had in past years while still working hard to win those titles."