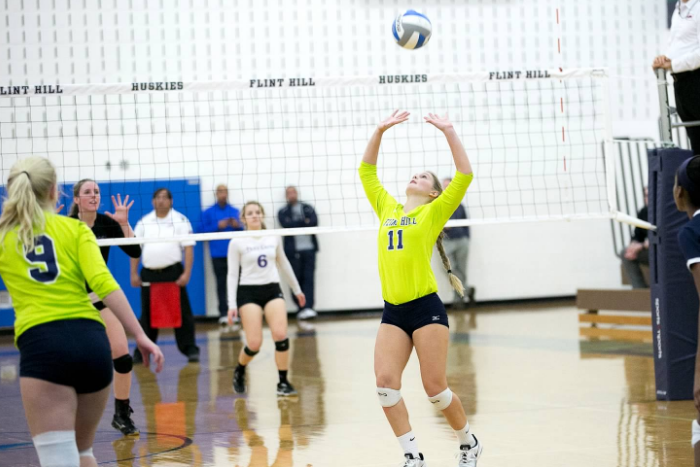 By Chloe Adam
LoCoSports Staff Writer
[twitter-follow screen_name='ChloeMAdam31′]
Ashburn (April 10, 2016) — Ashburn-native and Flint Hill School sophomore Carly Middleton has made an early verbal commitment to play volleyball at Palm Beach Atlantic University starting in the 2019-2020 academic year.
"I could not be happier," the 5-foot-6 libero said. "It did feel a little weird when I first committed because I felt like I was rushing the process and making a rash decision. Now the more I think about PBA, the more excited I am about my commitment and the prouder I am to be a Sailfish."
Palm Beach Atlantic University – located in West Palm Beach, Florida – is led by head coach Bob White. The Division II Sailfish ended their 2015 season with a 31-5 record and headed all the way to the NCAA tournament finals.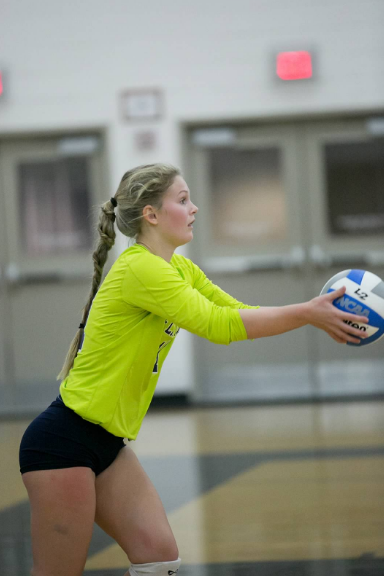 "I believe I will be able to provide a positive and realistic outlook to the team. I am confident that I will be able to find my role on the team very quickly once I get there," Middleton said. "I am excited to meet the girls on the team and I am even more excited to learn from them."
Middleton has been playing volleyball for five years and has transitioned from a setter to a defensive specialist to a libero. This is her first full year of being a libero.
"The coach that has influenced me the most as a player is Seng Chiu," Middleton said. "He has been the most influential coach I've ever had because he teaches you more than just volleyball. He teaches you how to be a good person and a better version of yourself."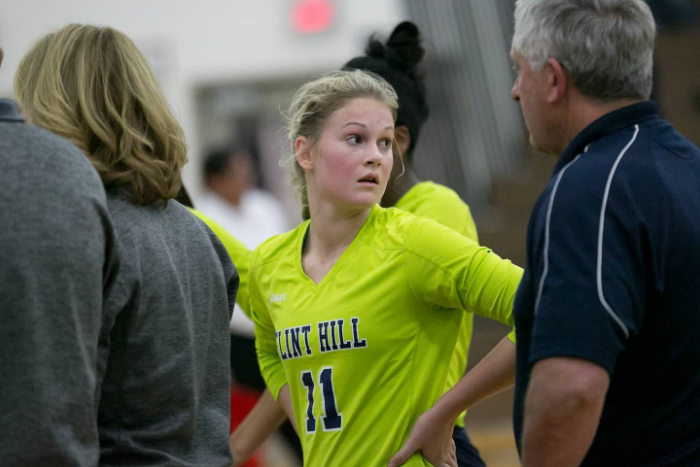 When Middleton is not playing for Dulles Volleyball Club, she's playing for her high school, Flint Hill. Middleton's high school had a great season winning their conference ISL-AA, the Mid-Atlantic City Championship and the VISAA Division I state championships.
"This high school season is going to be even harder than the past season, but I believe we can accomplish all the same goals and more," Middleton said. "As we proved this previous season, no matter what happens, we always go out playing hard. Hard work beats talent when talent doesn't beat hard work."