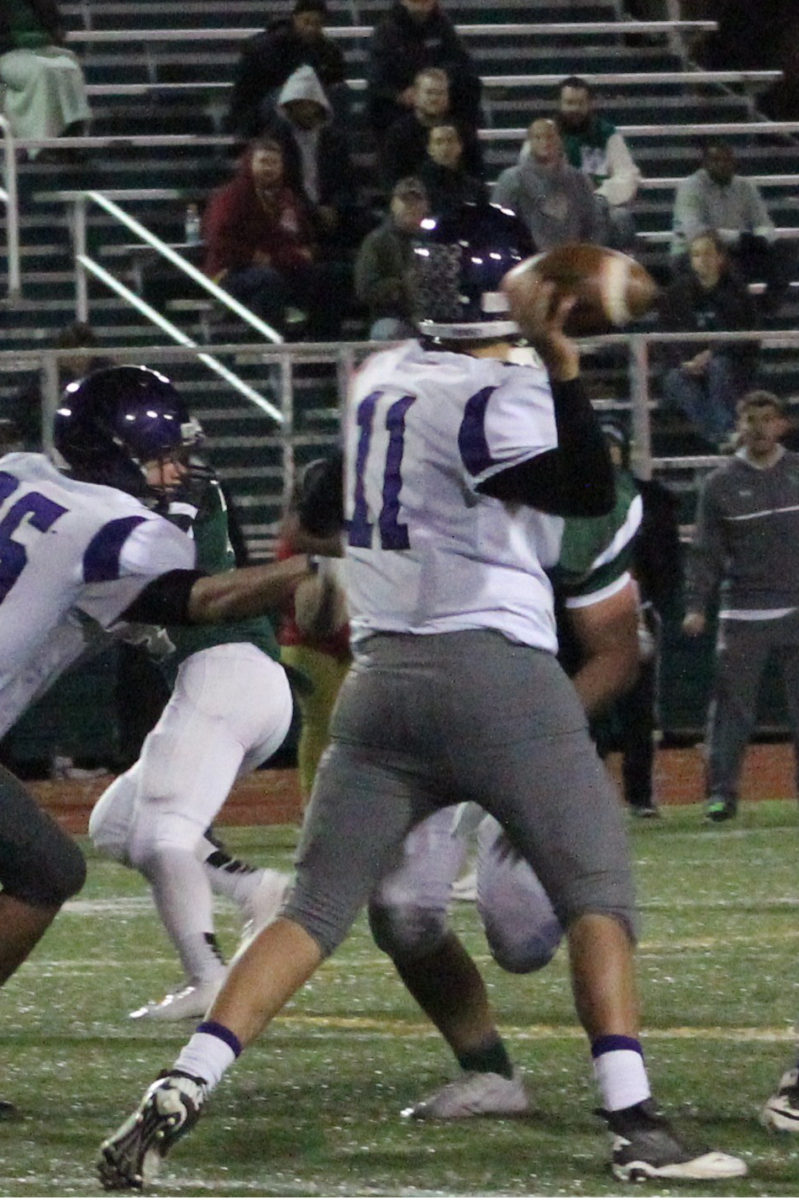 By Michael Pittinger
LoCoSports Staff Writer
[twitter-follow screen_name='MikePitting']
Sterling (February 16, 2016) — On February 11, Potomac Falls High School senior quarterback Brady Williams made a commitment to continue his football career at Misericordia University starting in the 2016-17 school year.
"Misericordia was a smaller school, which was one of the things I was looking for," the 6-foot, 190-pound Williams said. "The school also has many connections to help for once I'm finished with college. The football team is a newer program, which is a lot like what I experienced with coach Allen [at Potomac Falls]. They reached out to me a lot, and I got a few chances to visit, and I liked the school."
The Division III Cougars are coached by Matt Ross — who will be enter his fifth season as the program's only head coach in 2016. Misericordia struggled last year only winning one game. Williams hopes to provide a spark to jump start the still-building football program.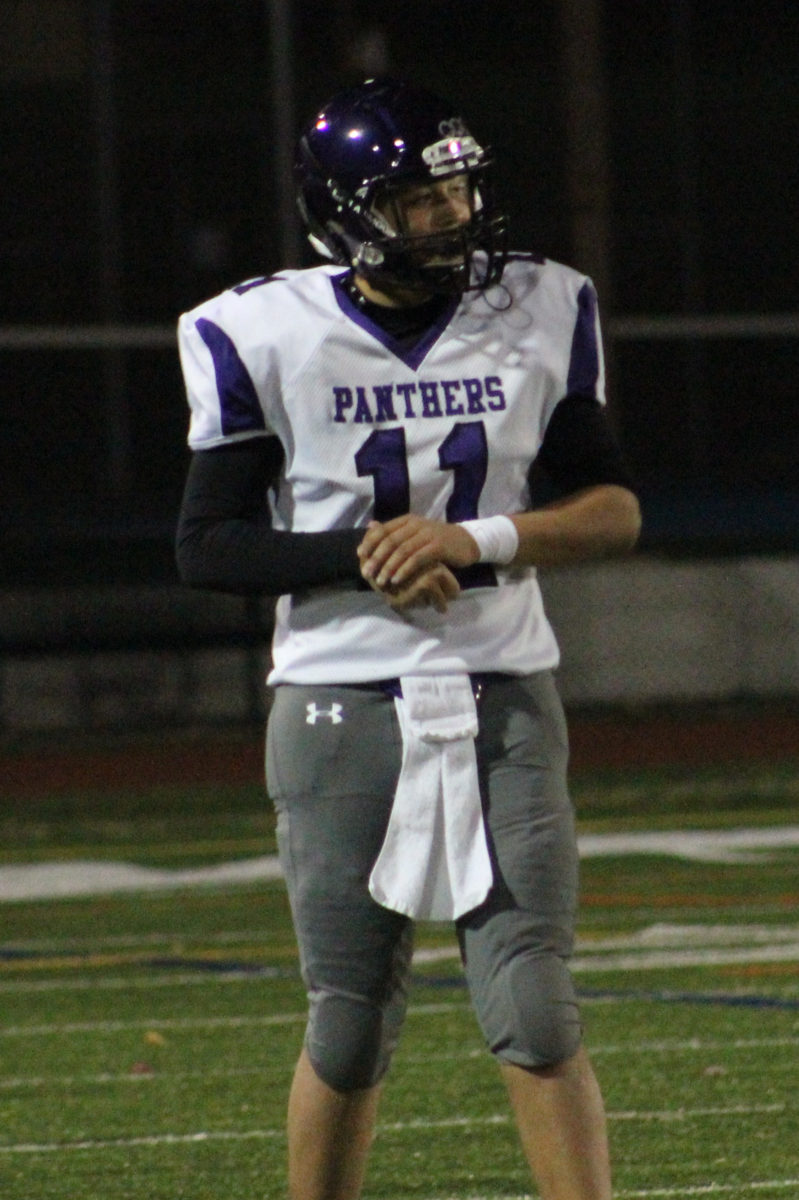 "I can help the team win and that's why I believe they wanted me to join the team," Williams said. "There are still things I can improve on in my game, but I will try to do things that helped me succeed in high school. I'm there to compete from day one which I think the coaches admire, but I want to push their quarterbacks and learn from them at the same time."
Williams is very excited to finally be committed to a college and  is also looking forward to the next chapter in his football and academic  life.
"The recruitment process can be exciting but very tiring. It's a pretty long process, but it has its fun moments like the camps and visits," Williams said.  "At the end it was crazy, and it seemed like the phone wouldn't stop ringing. Though I like all the attention I was getting, I wanted to get the weight off my back to that I could work on school and get prepared for attending college."
With committing, Williams can now focus on training and the rest of his high school days.
At Potomac Falls, Williams helped lead the Panthers to three postseason  appearances in his three years as the team's  varsity quarterback. In 2015, Williams led the Panthers to a VHSL 5A North region quarterfinal after defeating Wakefield in the opening round of the playoffs.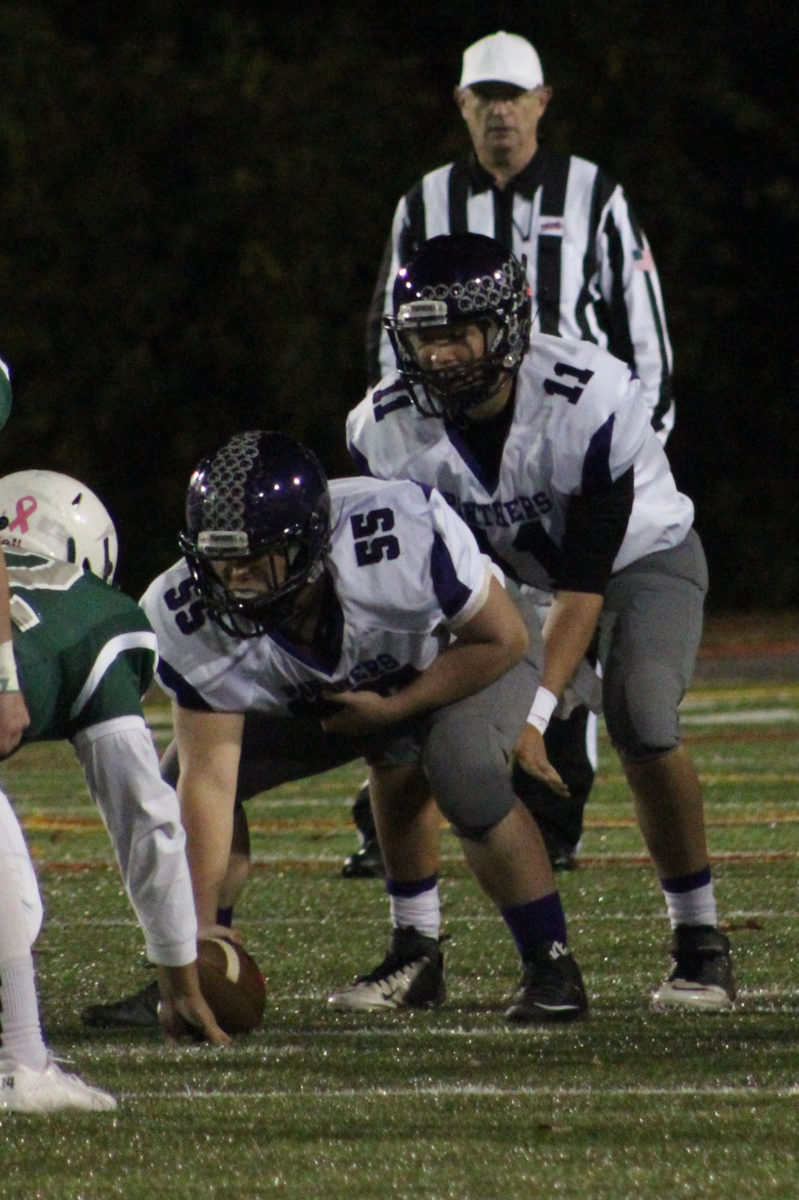 "Potomac Falls was a great experience and a great program to be a part of for four years. From my first varsity snap to my last, I enjoyed every play," Williams said. "When we were told we got coach Allen when I was a sophomore, he preached to us how important of a class we were to him and how we were going to be the foundation of the football program, and I believe- though we didn't accomplish everything we wanted- we definitely made the program better and set the right foundation for the next group of Panthers."
While playing for the Panthers was a great experience for him, Williams mentioned playing high school football was not the extent of his interaction with the sport he will take with him to college.
"I have been throwing a football since I was very, very young, so it's been a lifestyle for me," the Sterling-native said. "Fall is the best time of year because it means every weekend there are great games to watch on TV after I played my game. I can't get away from football because it's such an exciting sport, and it's so fun to watch and play."