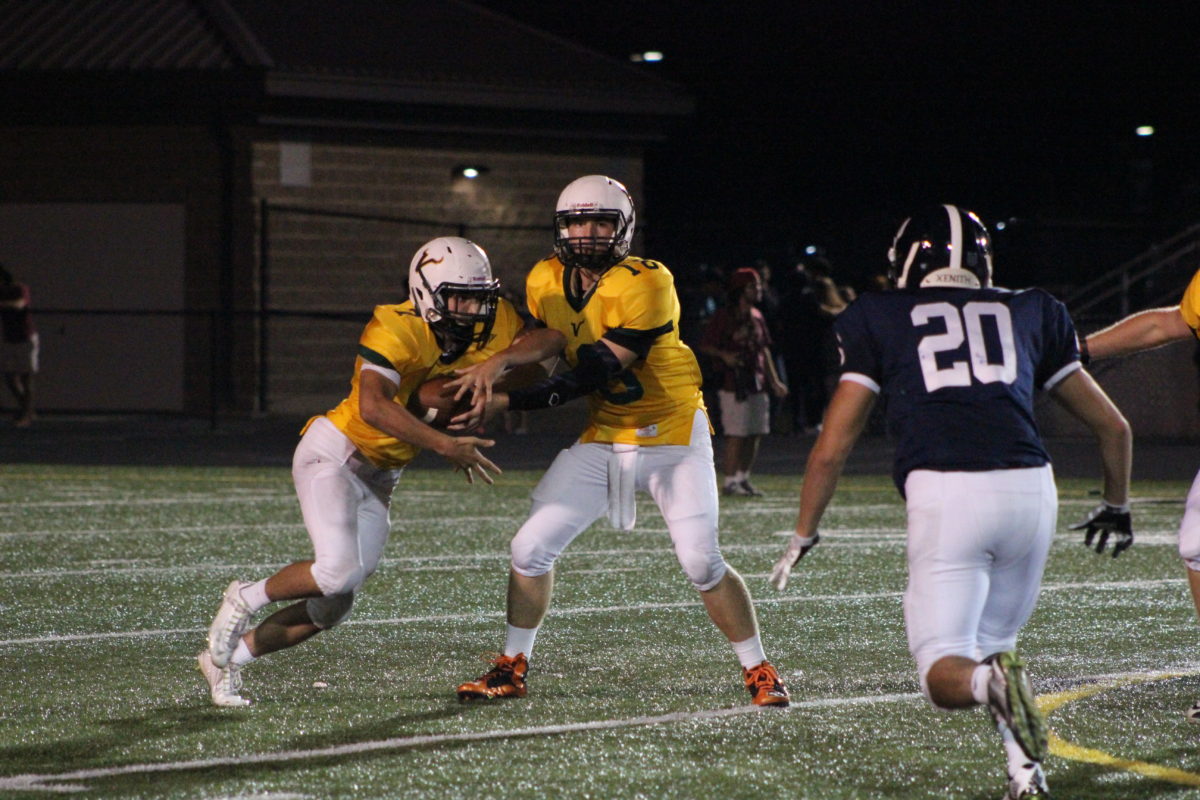 By Owen Gotimer
LoCoSports Editor-in-Chief
[twitter-follow screen_name='LoCoSports']
Purcellville (February 2, 2016) — Loudoun Valley High School senior Jake Stapleton has made a commitment to continue his football career at Juniata College starting in the 2016-2017 school year.
"It was a really fun process, and I've seen a lot of different schools and programs and met a lot of great people," the 6-foot-1, 210-pound Stapleton said. "I'm excited for the new opportunities that come with this decision. I set a goal to play QB in college, and I'm really proud of myself for getting that chance."
After competing for the starting quarterback position at Loudoun Valley last fall, Stapleton served as the backup for junior transfer Nick Kallivokas, but aided the Vikings at quarterback, tight end and fullback.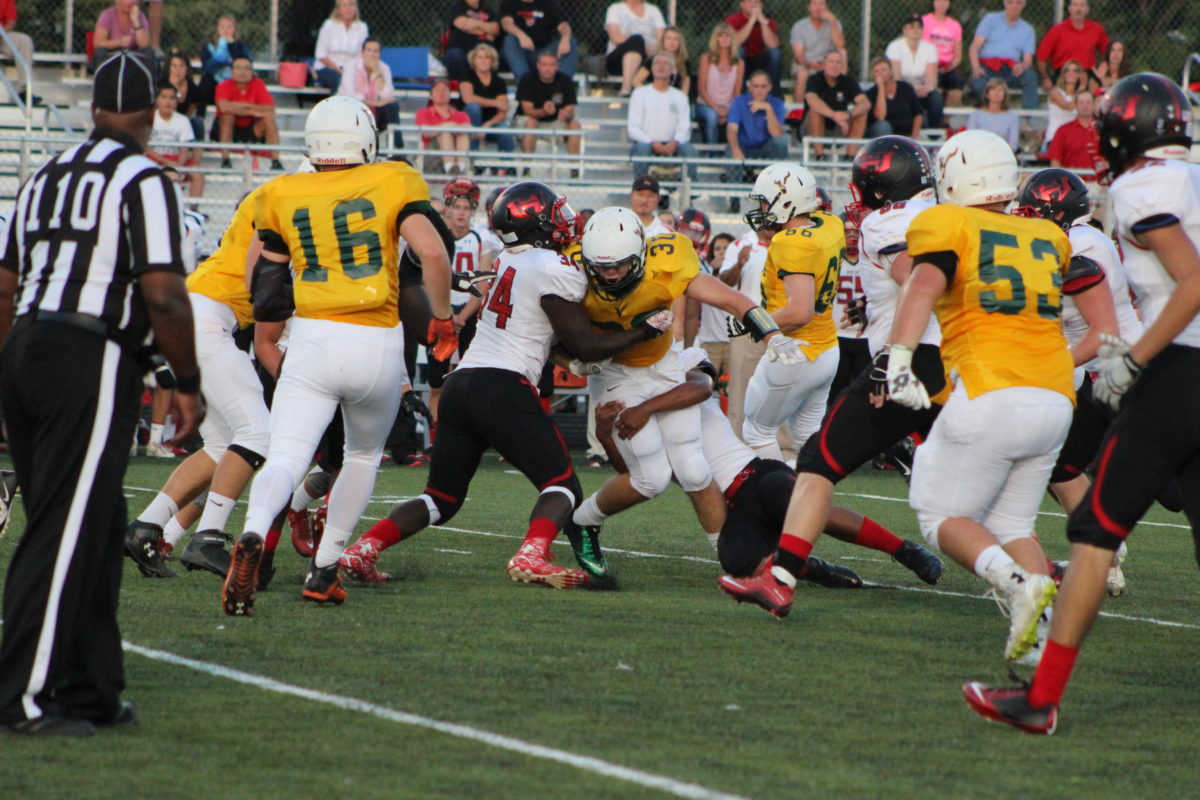 "The [Juniata] coaches showed me they really believed in me as a quarterback," Stapleton said. "I can't wait to go prove them right!"
In 2015, Stapleton helped the Vikings to a 7-3 which was good enough for the No. 13 seed in the VHSL 4A North region, missing the playoffs by just one spot after Loudoun Valley reclassified as a 4A school this past fall.
"I had the opportunity to play several different positions my senior year in addition to QB, which I think will help me be a better quarterback," Stapleton said. "I really enjoyed playing with my twin brother, and I made some amazing friendships that I wouldn't have without football. I was able to be a mentor to the underclassmen which was really special for me."
Football runs in the Stapleton blood as Jake and his brother Ben both played for the Vikings throughout their high school careers, but the family football success goes deeper than that.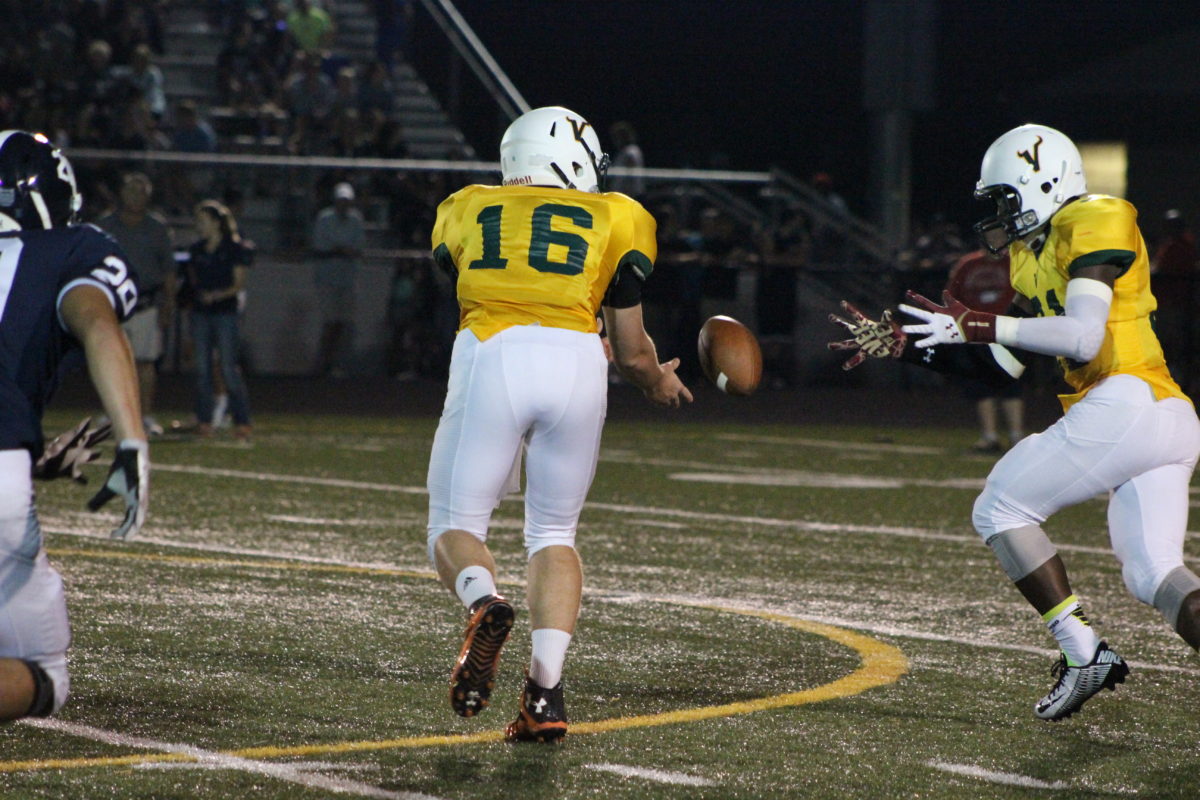 "My uncle played football in the NFL for ten years, so we also have a unique perspective on the game," Stapleton said. "I just love the cerebral part, maybe more than the physical part; especially when there's an unblocked DE coming around the edge on my blind side. I'm motivated by the constant competition and challenge of the game."
Stapleton will have a challenge cut out for him when he heads to Pennsylvania next fall as four quarterbacks – including 2015 starter Hank Coyne – plan to return to the Division III Eagles' sideline next season. In 2015, Coyne and head coach Tim Launtz led Juniata to a 3-7 record including a 2-7 mark in the Centennial Conference.
"I've always tried to be a team leader, and I want to transition that skill from high school to the next level," said the Purcellville-native. "I've also been through some adversity, and I hope to use those experiences to be a good role model and team leader."